By Candy |
28
November 2019 |
1
Comments
8 things you should know about Frozen
1.
The protagonist Anna, Prince Hans, Christopher's name is inspired by the famous fairy tale writer Hans Christian Andersen. Frozen is adapted from Andersen's fairy tale Frozen Queen.
2.
Jennifer Lee was the first female director to direct a Disney animated feature film. She is also the first female screenwriter to complete the Disney animated film script after "Beauty and the Beast" in 1991.
3.
Disney's "Rapunzel" produced in 2010, both male and female protagonists appear in this film, sharp-eyed viewers can find their back in the crowd who came to watch the coronation ceremony of Elsa.
4.
The dancing scene of olaf and the four seagulls in the film pays tribute to the passage of Bert dancing with the four penguins in the classic Disney movie "Happy Man".
5.
Idina Menzel, who voiced Elsa, participated in the audition of Rapunzel, the heroine of Rapunzel, but unfortunately did not get a chance. A Disney casting director has kept her audition video, and two years later, Idina finally became Elsa in The Frozen Adventure.
6.
At one point, the production team named the reindeer Sol, but when "
Thor
" became popular, they changed their minds.
7.
Anna's mantra: "Wait, what?" It was added to the film entirely because of the suggestion of the voiceover Christian Bell.
8.
The special effects team deliberately created a "Snowflake Machine", a computer program that can randomly form 2000 different shapes of snowflakes. So if you randomly select a certain lens of the movie and enlarge the picture to a snowflake, it must be one of these 2000 types.
If you are fans of frozen 2, you may be love our
Frozen 2 Elsa and Anna cosplay costume.
All our costumes are designed accurately, exquisite in details, takerlama try our best to make your cosply more real.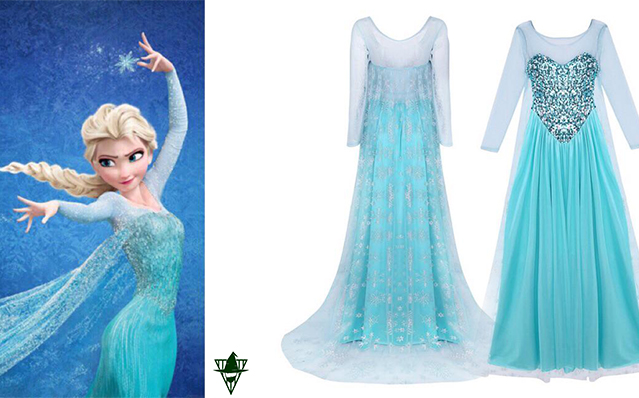 Leave a Reply
Your email address will not be published.Required fields are marked. *