CJ4102
This Clown Mask Made Of Durable Latex Material Big Nose Mouth Holes Convenient For You To Breathe Eat Or Drink Adjustable Elastic Strap Easy Make The Eye Holes Line Up With Face Fits Head/face Perfectly And Get Good Vision.
The Versatile Clown Mask Wig Makes The Perfect Addition For Dressing Up At Masquerade Parties, Costume Parties, Carnivals, Christmas, Easter, Halloween Or Any Other Parties. This Multi-Color Wig Features All The Hues Of A Rainbow On Curly Synthetic Hair While The Mask Features The Typical Goofy Clown Expression. Works Great When Don'T Want The Hassle Of Putting Complicated Makeup!


Features
Fits Most Children'S And Adults Head.

Available In Two Colors: Red And White.

Comes Already Styled And Ready To Wear.

Affordable And Low Upkeep For Halloween.

Breathable And Adjustable Design Allows Comfortable Wearing.
Product Details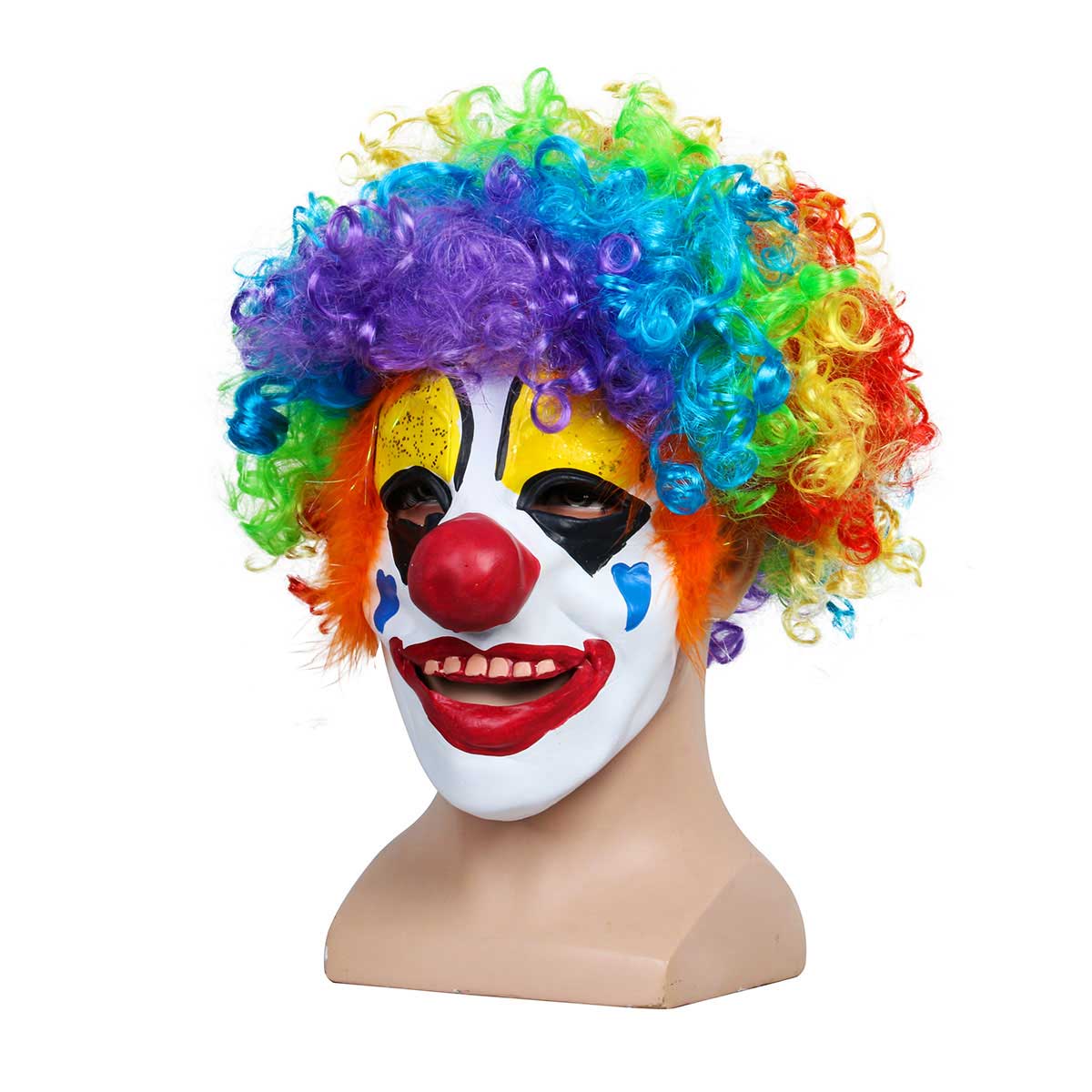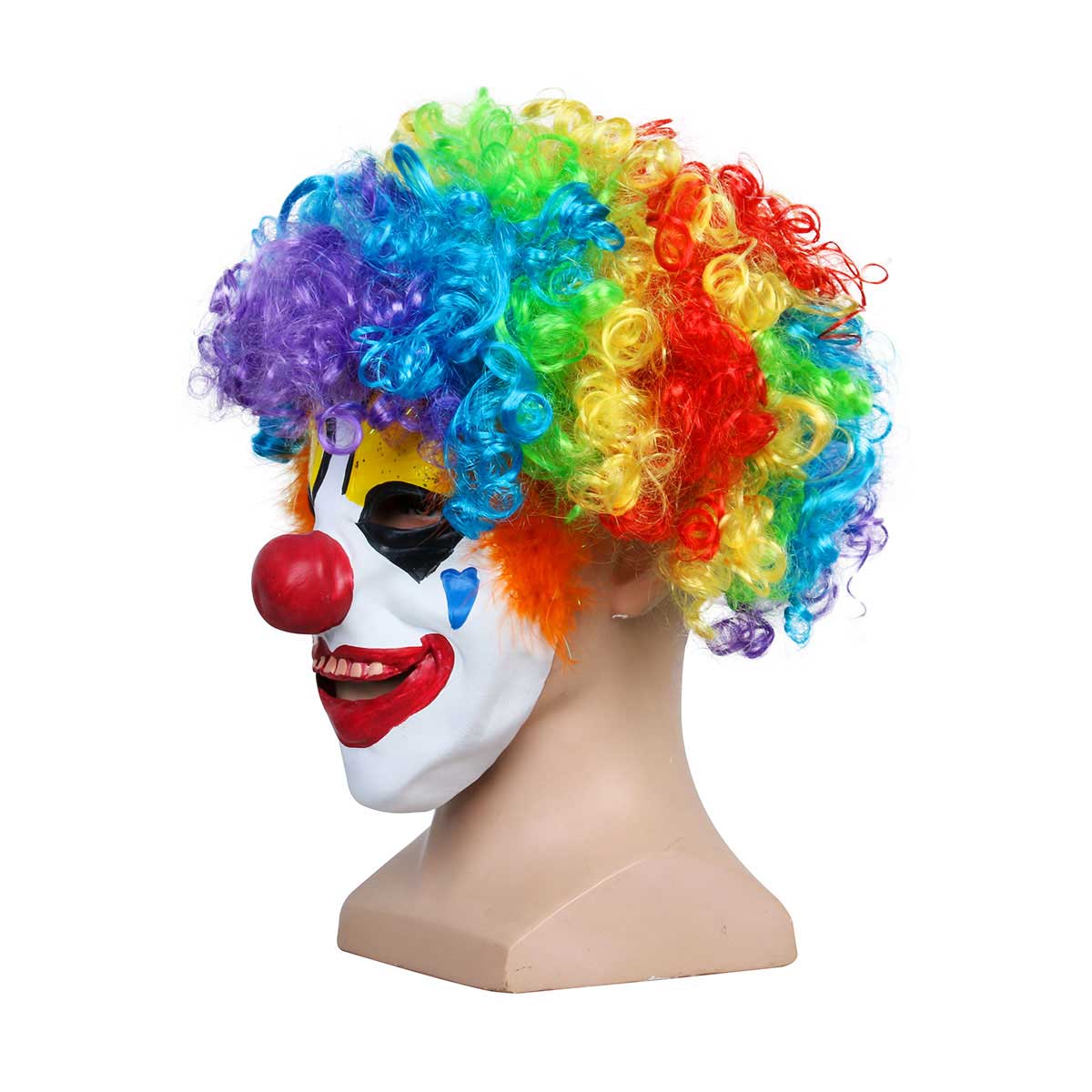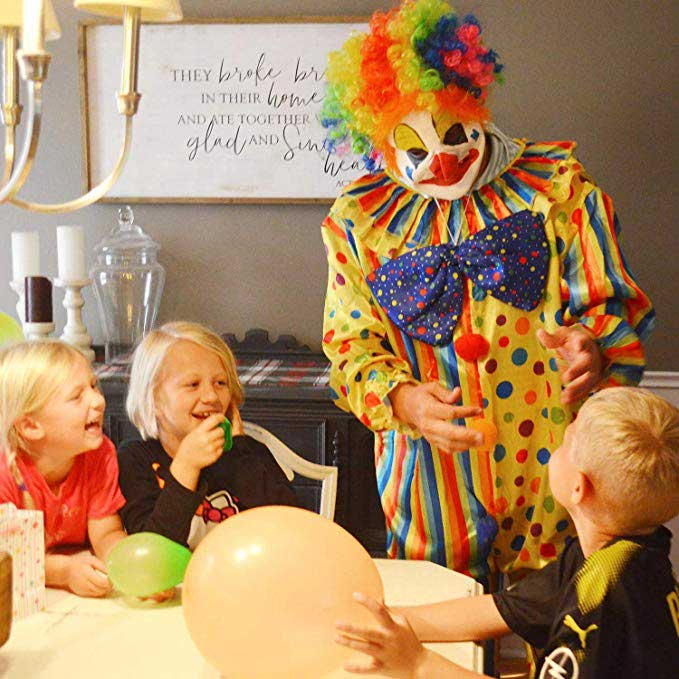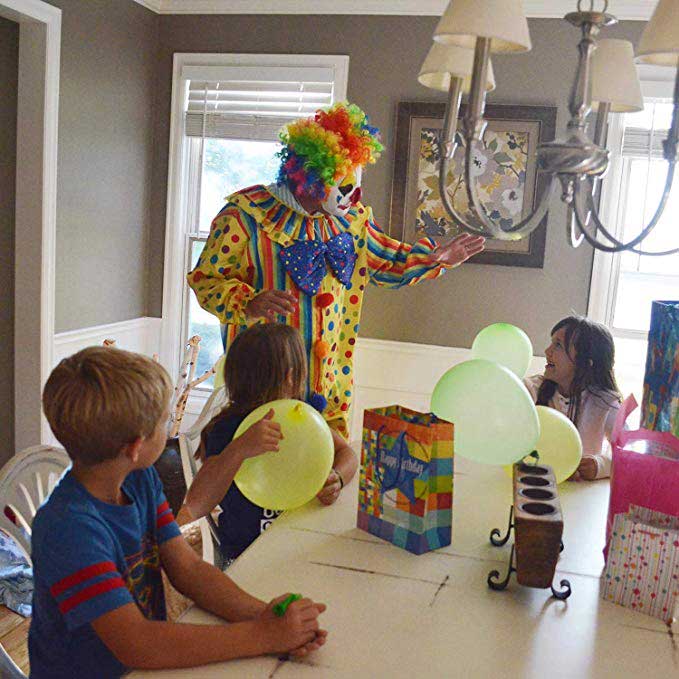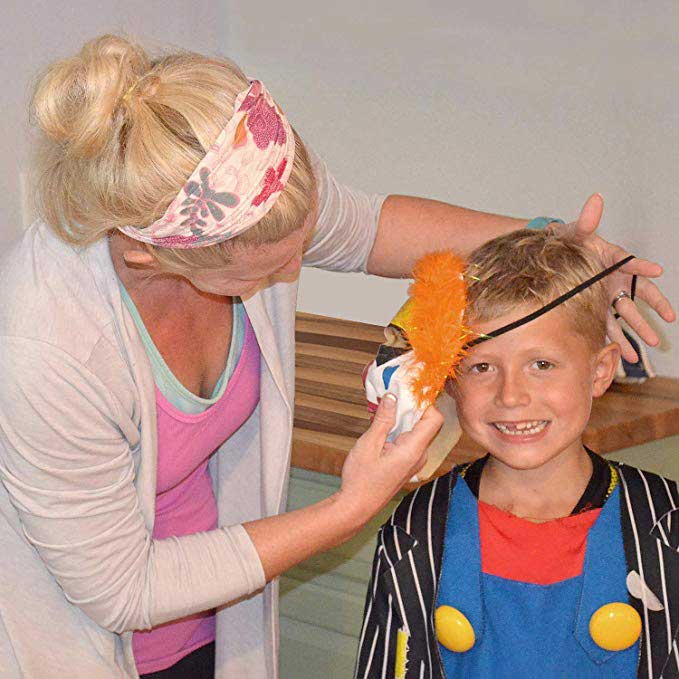 Hair Care
When the wig becomes dry, disheveled or not wavy, the toddler wig blonde also needs care. you can spray wig care solution over the wig 2 to 3 times.Remember to keep the wig off the solution for 15-25cm with small amount when spraying, especially at the center of the wig end. Comb the wig gently from the ends and do up the hair yourself.The inner side may get knotted sometimes,it needs your careful combing with specialized comb.
1.Gently comb the wig with your fingers
2.Gently comb the wig from the end of the wig with special comb.
3.If the wig is tangled at the end, you can cut the knotted area directly.
4.To prolong the use time, it had better keep under 100℃.

How To Wear
1. Tie your hair up to be a bun
2. Stretch the wig cap upon your head
3.Push all of your hair into the cap
4. Tie up the cap
5. Put the wig on your head and pull the adjustable straps to accommodate your head