COS3386
This Takerlama The Witcher Cavill Geralt of Rivia Uniform Cosplay Costume is made of thick and comfortable faux leather. It has better quality than the traditional costume shop. True to size. Quick delivery. Fun for Halloween and comic-con.
So, if you're a fan of the Witch series,and you're also looking for a new apparel, this is for the reason that Geralt of Rivia is here for you.It is a skin fit cosplay costume that has been crafted using high quality leather and linen. And we already provide all the accessories for you and you don't need to waste your time searching for them any more.

Specification
Type: The Witcher 3 Cavill Geralt of Rivia Costume Set
Material:Faux Leather + Cotton Blend
Package included:Vest + Shirt + Pants + Bracer + Strap + Gloves + Pendant
Characters:Geralt of Rivia
Components: Vest + Shirt + Pants + Bracer + Strap + Gloves + Pendant
Gender: Men

Size Chart and How to Measure
ATTENTION: This The Witcher 3 Cavill Geralt of Rivia Cosplay Costume is ture to size. Please check the "size chart" carefully before you purchase this Geralt costume. Please look the product description carefully.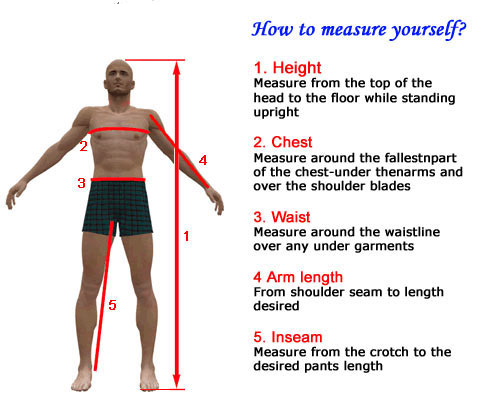 Product Details

Delivery & Return All Products ordered from us can be cancelled within 24 hours free of charge, but orders cancelled after 24 hours are subject to a handling fee equalling 50% of the item price. We thank you in advance for your understanding.